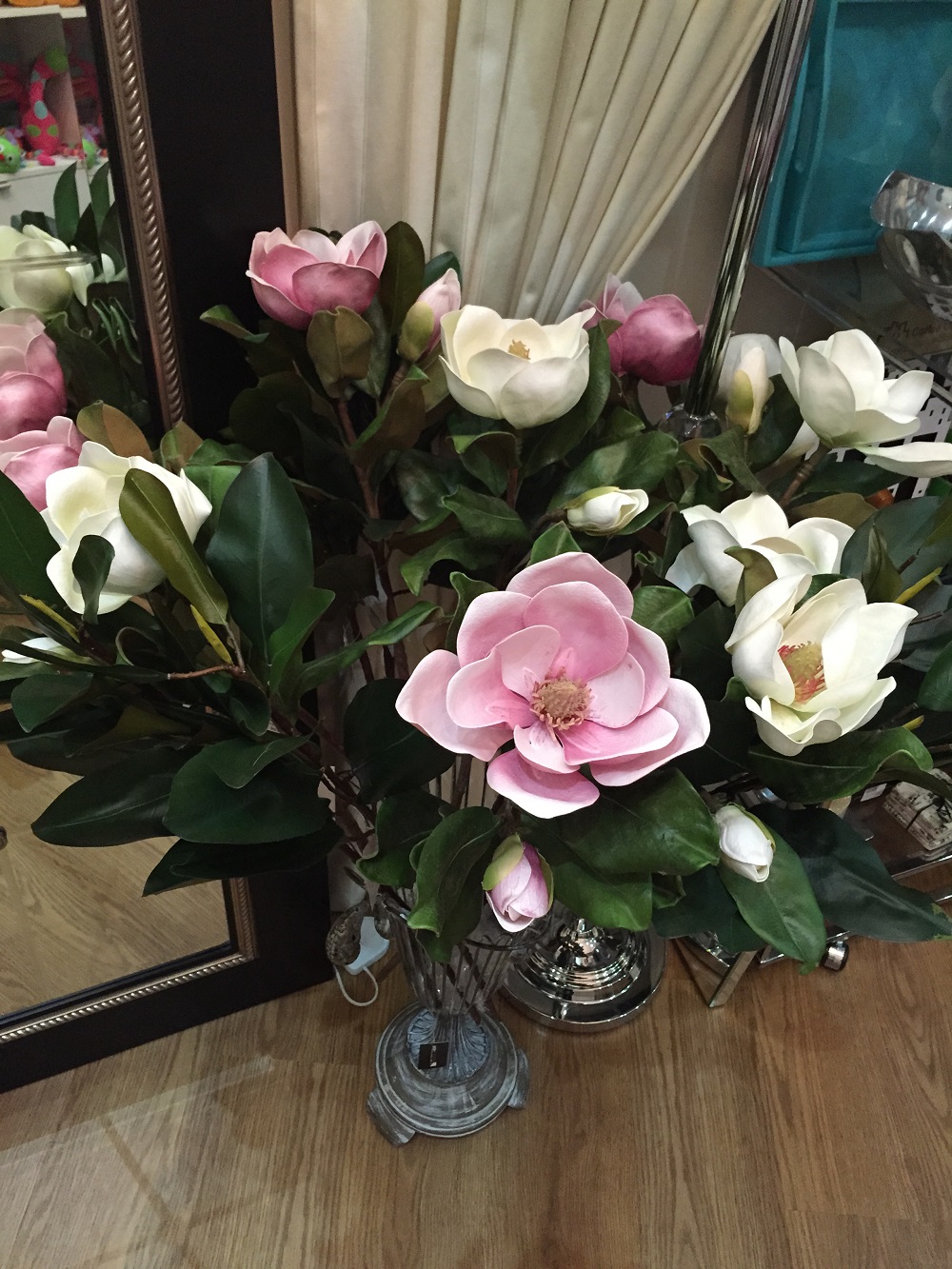 Do you love having fresh flowers in the home but dislike that they often have a very short life, especially during the hot summer months? We know that faux flowers often have a bit of a stigma around them due to the very plastic looking orange and pink ones your grandmother may have had in a vase stuck in a corner of her lounge room, under that very irradescent faux ivy she had in an indoor hanging pot, however, we promise you, there are some very "real" looking faux flowers around now days.
At Red Works we stock Stoneleigh Galleries Flowers and I promise you, clients walk in here all the time asking us about our beautiful flowers. They truly look and feel quite real. Whether you are after statement flowers like these stunning Magnolias, or more "just picked from the garden" looking gardenias and sweet peas, or perhaps even a bunch of "I just picked these tulips up whilst I was at the markets", we have a lovely array of flowers with one of them guarnateed to do the trick for you.
* Tip - to keep your flowers looking fresh, use a hairdryer on a cool setting to blow out any dust. They will stay looking beautiful for years.