Motorised Blinds & Curtains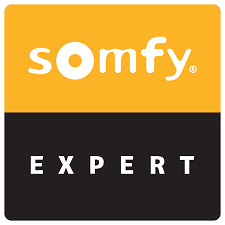 Motorised blinds & curtains eliminate the need for chains and cords and allows you to operate your new curtains or blinds with the flick of a switch.
Motorisation can be easily applied to any of our Roman Blind, Roller Blind and Curtain products. With customers wanting more convenient home features, and with motorisation an affordable option, motorised blinds and curtains are becoming more popular.
Remote Control – control the movement of your curtains or blinds from the comfort of your sofa.
Timer Control – program your curtains or blinds to open or close any time of the day or night – even when you are away on holidays.
Sun Sensors – raise and lower the curtains or blinds when sunlight levels exceed a certain temperature, helping save on heating and cooling costs
Home Automation – your motorised curtains and blinds can easily be linked to home and building automation systems.
Our most popular motorisation option for curtains and blinds is with the world renowned Somfy brand. Somfy is preferred by Architects, Designers and Decorators as it is a top end motor. This motor has an 'up' and 'down', as well as a pre-programmed 'intermediate' position. Somfy is the most well known brand in the industry and Somfy offers a 5 year warranty.
Enhance your lifestyle with greater flexibility, convenience, safety, thermal comfort and energy efficiency, all whilst experiencing uninterrupted style, entertaining and moments with an automated home from Somfy. Red Works is a proud Somfy Expert.
If you value quality, and only want the best for your home, call us on 07 3876 4288 or email us at sales@redworks.com.au for an obligation free consultation, measure and quote.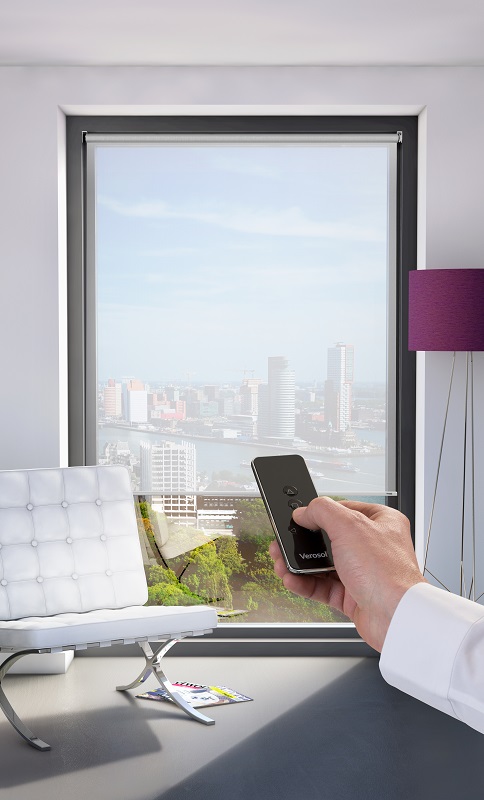 Benefits of Motorising Internal Window Coverings
Somfy automation systems enhance our living environments and wellbeing by adding convenience, safety, thermal comfort and energy efficiency.
The benefits of Somfy automated blinds and curtains include:

1. Convenience
With the simple touch of a button you can move your blind or curtain to whatever position you like. You can also add sensors, timers or Connexoon home automation so your products work for you even when you're not at home.
2. Energy Efficiency
Reduce your energy usage by controlling the amount of heat and light entering your home.
3. Longer Lifespan
Somfy's smooth and controlled operation of blinds and curtains ensures both maximum functionality and a longer lifespan of the product
4. Safety
With Somfy automated blinds and curtains, the cords and chains are completely removed, providing peace of mind for you and a safer environment for your children
5. Quiet and Discreet
Somfy's world leading motors are fully concealed inside the tube of the blind. With the simple press of the remote control you will enjoy the ambience and impress your guests with a quiet and sophisticated automated system