Mela Purdie Online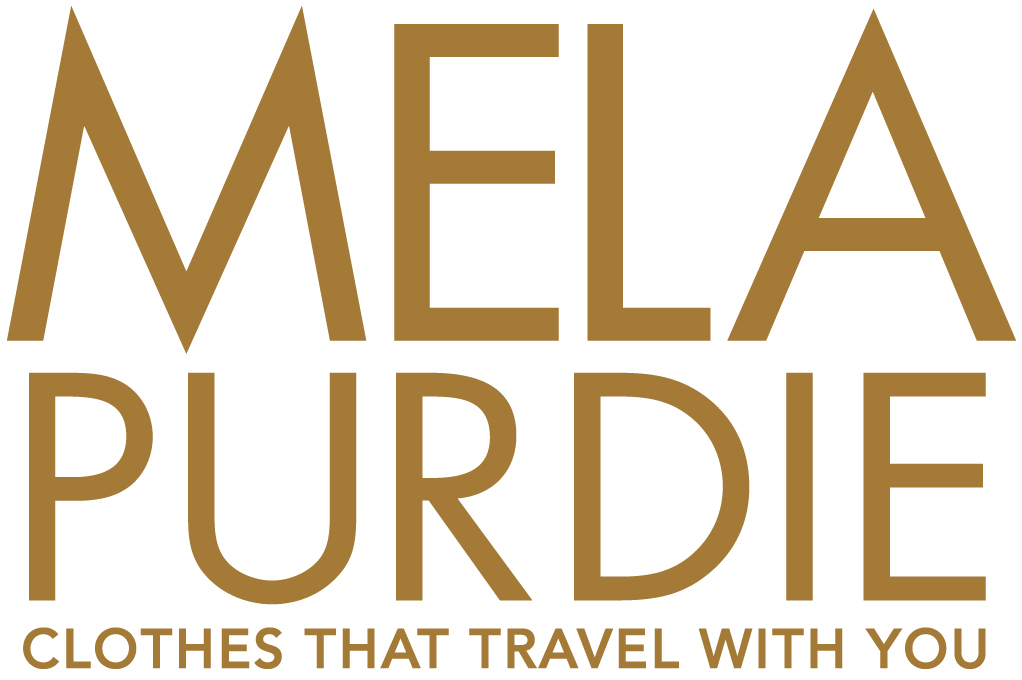 "My aim is to create luxurious and simple Mela Purdie clothes with a philosophy of 'less is more'.

Time restraints of modern living have led me to believe that a core wardrobe of comfort basics is essential to help today's woman get going each day.

I always look for quality, well cut basics in my wardrobe. These essentials give me a platform for individual style while working, on vacation or enjoying time with my family.

Long destination travel requirements inspire me to keep developing a range that will 'shrink my travel bag and make dressing easy'. These clothes allow you to travel light and ensure the right look for effortless chic on the move.

Depart in comfort, arrive in style, wrap and layer for a fast change. These clothes are comfortable in all climates.

A combination of essentials, urban coordinates and fashion highlights complete a look that is travel ready and street smart.

The collection and essentials are available all year and follow the simple philosophy of layering for all occasions."
Mela Purdie Style
Everything you need for your work, travel and leisure dressing requirements.
For a Complimentary one-on-one individual Mela Purdie styling session with our Red Works stylists, please phone 07 3876 4288 to book an appointment. You will receive undivided attention from your Mela Purdie stylist, great (and honest) advice, and a coffee or glass of bubbly!
At the beginning of each fashion season, Red Works, your Mela Purdie Stockists, hosts a Fashion Parade and Client Night for our VIP Mela Purdie Customers, to present the new season trends and must-have Mela Purdie pieces. An invitation to the Parade is posted out to our clients with the new season catalogue. Please speak to the Red Works team if you would like an invitation to our next Mela Purdie previewing night.
Mela Purdie Gallery
Mela Purdie Audrey Tank Drop Front Jacket Zip Cargo
Mela Purdie Audrey Tank Soft Zip Pant Transit Duster
Mela Purdie Cafe T Tie Pant
Mela Purdie Pleat Yoke Shirt Stove Pipe Pant
Mela Purdie Singlet Soft Cargo Breeze Wrap
Mela Purdie Soft Shirt Tailored Legging
Mela Purdie Sway T Cascade Pant
Mela Purdie Sway T Tie Pant
Mela Purdie Zip Sphere Dress
Mela Purdie Fold T Zip Stiletto Pant
Mela Purdie Stand Collar Blouse Straight Cut Pant