Curtains
These days, the style of the house does not necessarily dictate the style of the curtains, there is now freedom to create whatever mood or style of window treatment you want for your home.
At Red Works, we know that good curtains are an investment, and so we come out to your home to measure for your new curtains and discuss your requirements; we make recommendations and assist you to select the fabric and curtain styles which are appropriate for your home, and then we have them professionally manufactured and installed for you.
We offer all styles of curtains and headings, from traditional swags and tails through to pleated and gathered curtains and more contemporary "wave" style curtains. We have a large selection of poles (incl custom painted) and tracks to choose from so that your new curtains can be mounted perfectly, and we also offer motorisation of your curtains.
The sooner we are able to get involved in the design of a new or renovated room the better – by discussing requirements and track mounting considerations early on, we can co-ordinate with your architect/builder/electrician to ensure that your curtains are well planned and perfectly installed.
With our huge range of fabrics for you to choose from, your curtains will be perfect for your home, made to your exact requirements, and as individual as you are.
If you value quality, and only want the best for your home, call us on 07 3876 4288 or sales@redworks.com.au for an obligation free consultation, measure and quote.
"Savings of up to 40% can be achieved by installing heavy lined curtains and pelmets on uncovered windows."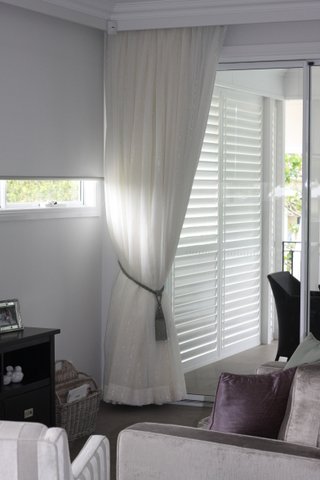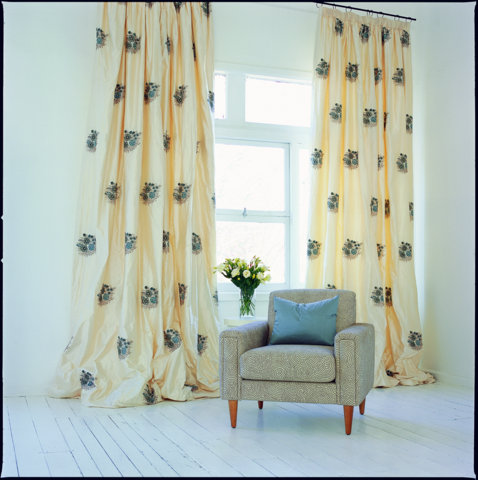 Testimonials
The new curtains look fantastic. Maarten is very polite and a diligent worker.
Just a quick email to say I LOVE my new window furnishings in my room. The curtain and the shutters look brilliant. I am so happy with the end result. I'm just going to save a few more beans and then will get you to come and look at the downstairs kitchen area with a view to getting some shutters there too. Thanks again. PS. Paul the shutter man was lovely.
Just a quick email to say thank you for our gorgeous new curtains and roman blinds. We appreciate the time you took to visit our home and the advice you gave on which window coverings would suit our house and meet our needs. We are so happy with the result and would definitely recommend you and red works to our friends. Look forward to seeing you next time at red works.
Mum's curtains look great, thanks. Maarten did a great job with the rods & brackets. Mum is able to open the wardrobe door a bit more than we expected. Thanks for your help once again and for the gifts. Thanks for making the job easy.