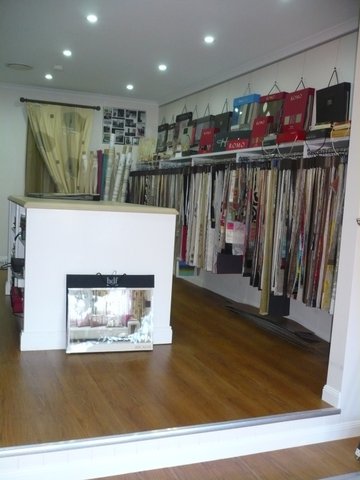 Red Works has an entire room devoted solely to our range of beautiful fabrics.
We have one of the most extensive fabric library's in Brisbane with premium quality fabrics from Monkwell, Crowson, Charterhouse, Trend Fabrics, Mokum, Meridian, James Dunlop, Zimmer & Rhode, Unique, Westbury, Hoad, Kai, Wilson, Andrew Martin, Gaston y Daniela, Brunschwig & Fils, Marco, Romo, Villa Nova, Fabric Pavilion, Elliott Clarke, Creation Bauman, Robert Allen, Harry Harry, Zepel Fabrics, Warwick and others.
Our fabric library is for use by our Decorators with clients with whom we are working.
As we wish to give you undivided attention when using the fabric library, it is necessary to book an appointment with one of our Decorators in order to use our fabric library.
Please be aware that we do not allow customers to access the library without one of our Decorators.
If you would like to book an appointment with one of our Decorators, please contact 07-3876 4288 or This email address is being protected from spambots. You need JavaScript enabled to view it.