Motorised blinds & curtains eliminate the need for chains and cords and allows you to operate your new curtains or blinds with the flick of a switch.
Motorisation can be easily applied to any of our Roman Blind, Roller Blind and Curtain products. With customers wanting more convenient home features, and with motorisation an affordable option, motorised blinds and curtains are becoming more popular.
Remote Control – control the movement of your curtains or blinds from the comfort of your sofa.
Timer Control – program your curtains or blinds to open or close any time of the day or night – even when you are away on holidays.
Sun Sensors – raise and lower the curtains or blinds when sunlight levels exceed a certain temperature, helping save on heating and cooling costs
Home Automation – your motorised curtains and blinds can easily be linked to home and building automation systems.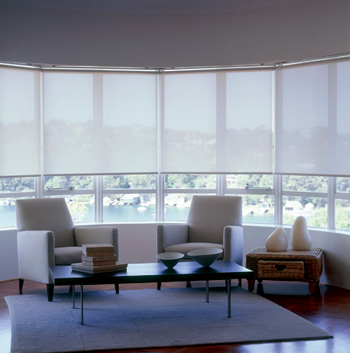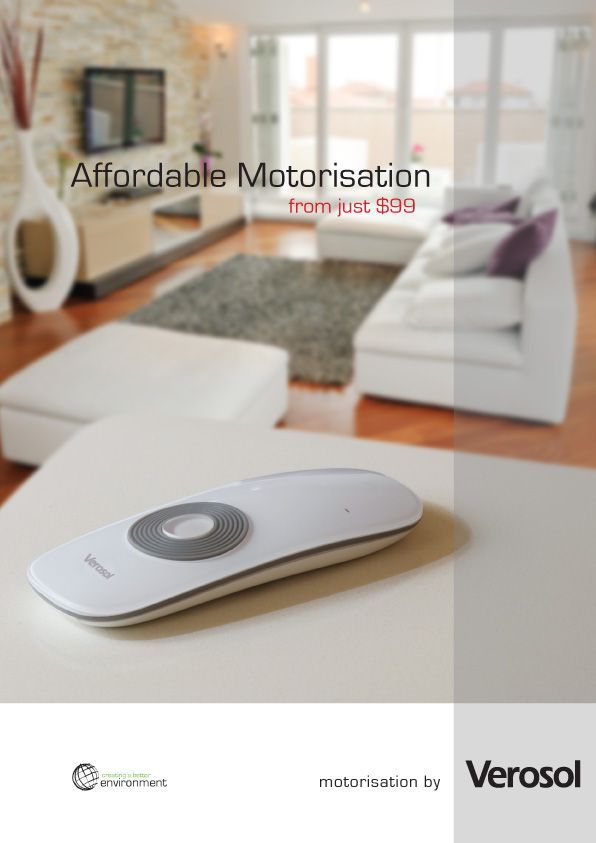 Our most popular motorisation option for curtains and blinds is with the world renowned Somfy brand. Somfy is preferred by Architects, Designers and Decorators as it is a top end motor. This motor has an 'up' and 'down', as well as a pre-programmed 'intermediate' position. Somfy is the most well known brand in the industry and Somfy offers a 5 year warranty.
If you value quality, and only want the best for your home, call us on 07 3876 4288 or email us at This email address is being protected from spambots. You need JavaScript enabled to view it. for an obligation free consultation, measure and quote.